13.5

Using Text Labels in a Network Graph
13.5.1

Problem

You want to use text labels in a network graph.
13.5.2

Solution

The vertices/nodes may have names, but these names are not used as labels by default. To set the labels, pass in a vector of names to vertex.label (Figure 13.10):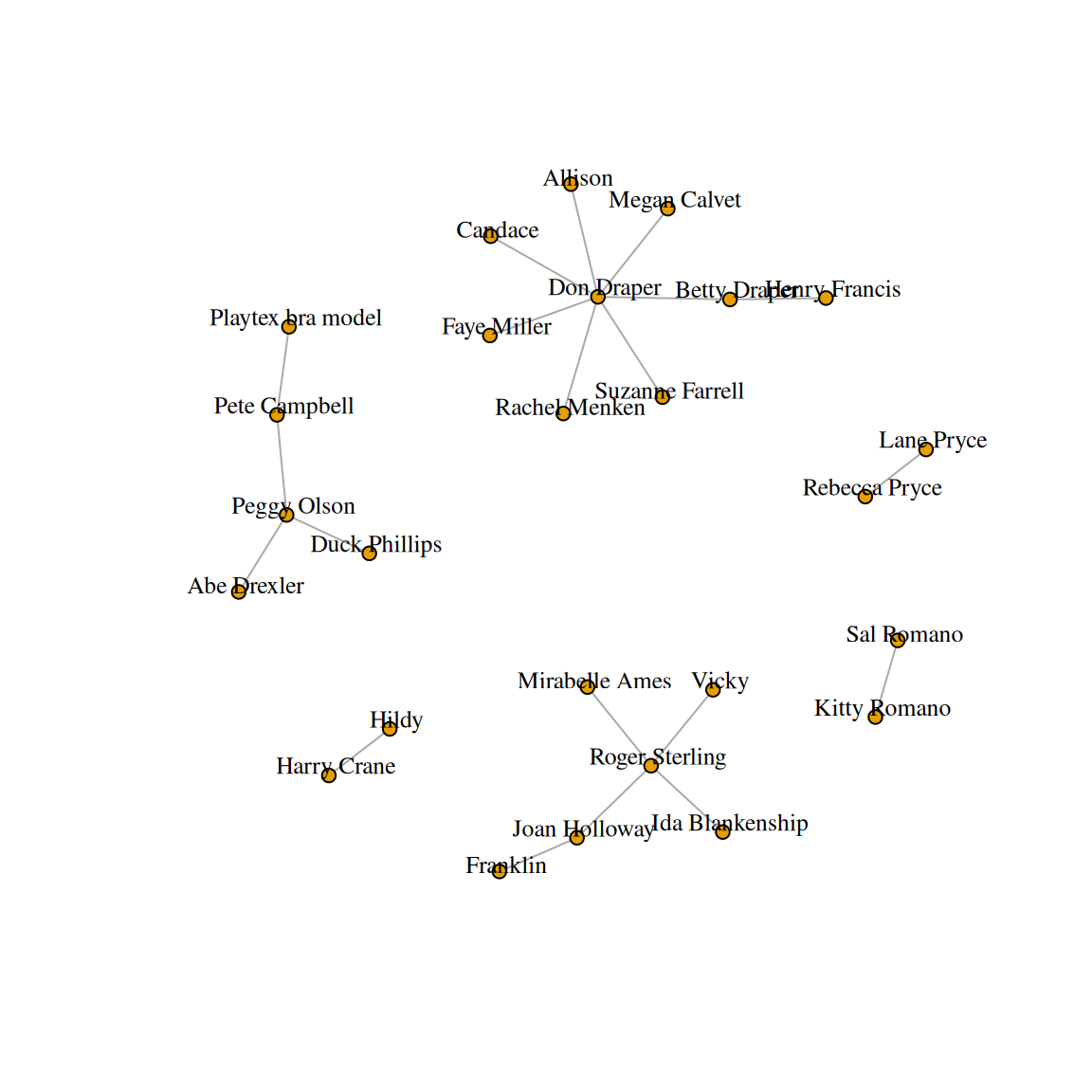 13.5.3

Discussion

Another way to achieve the same effect is to modify the plot object, instead of passing in the values as arguments to plot(). To do this, use V()$xxx<- instead of passing a value to a vertex.xxx argument. For example, this will result in the same output as the previous code:

The properties of the edges can also be set, either with the E() function or by passing values to edge.xxx arguments (Figure 13.11):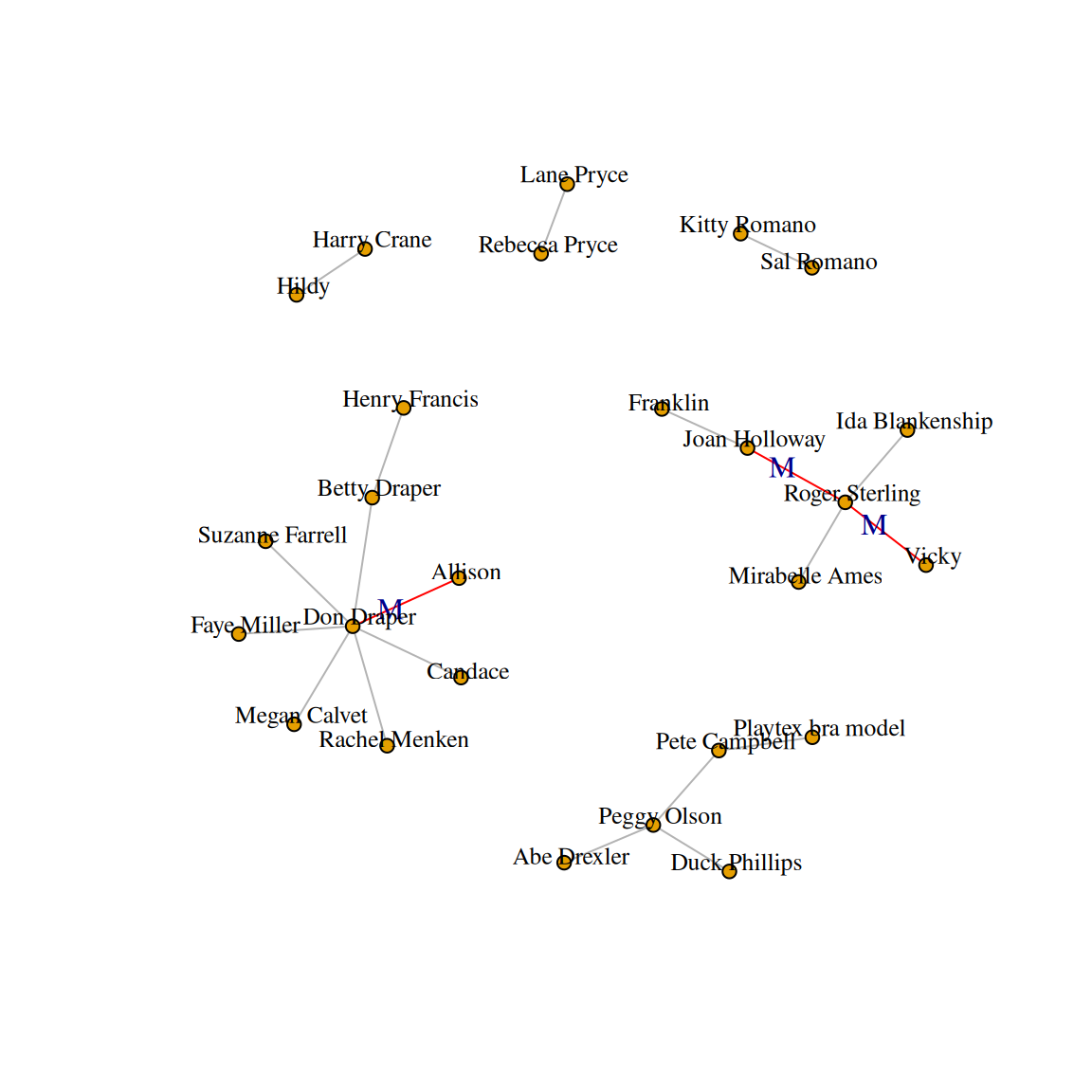 13.5.4

See Also

See ?igraph.plotting for more information about graphical parameters in igraph.