3.7

Making a Stacked Bar Graph
3.7.1

Problem

You want to make a stacked bar graph.
3.7.2

Solution

Use geom_bar() and map a variable fill. This will put Date on the x-axis and use Cultivar for the fill color, as shown in Figure 3.16: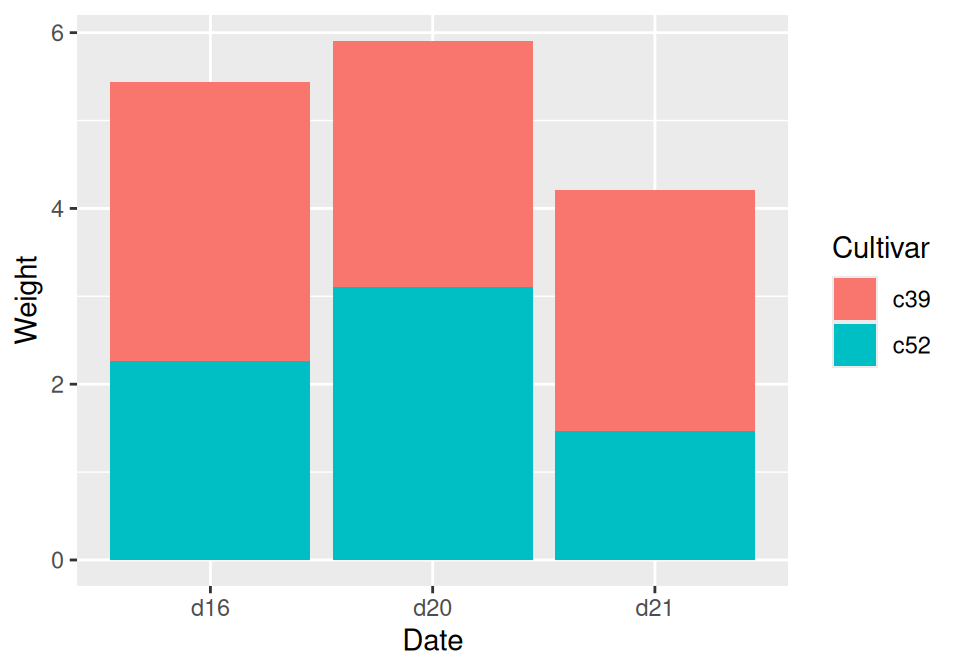 3.7.3

Discussion

To understand how the graph is made, it's useful to see how the data is structured. There are three levels of Date and two levels of Cultivar, and for each combination there is a value for Weight:

By default, the stacking order of the bars is the same as the order of items in the legend. For some data sets it might make sense to reverse the order of the legend. To do this, you can use the guides function and specify which aesthetic for which the legend should be reversed. In this case, it's fill:
If you'd like to reverse the stacking order of the bars, as in Figure 3.18, use position_stack(reverse = TRUE). You'll also need to reverse the order of the legend for it to match the order of the bars: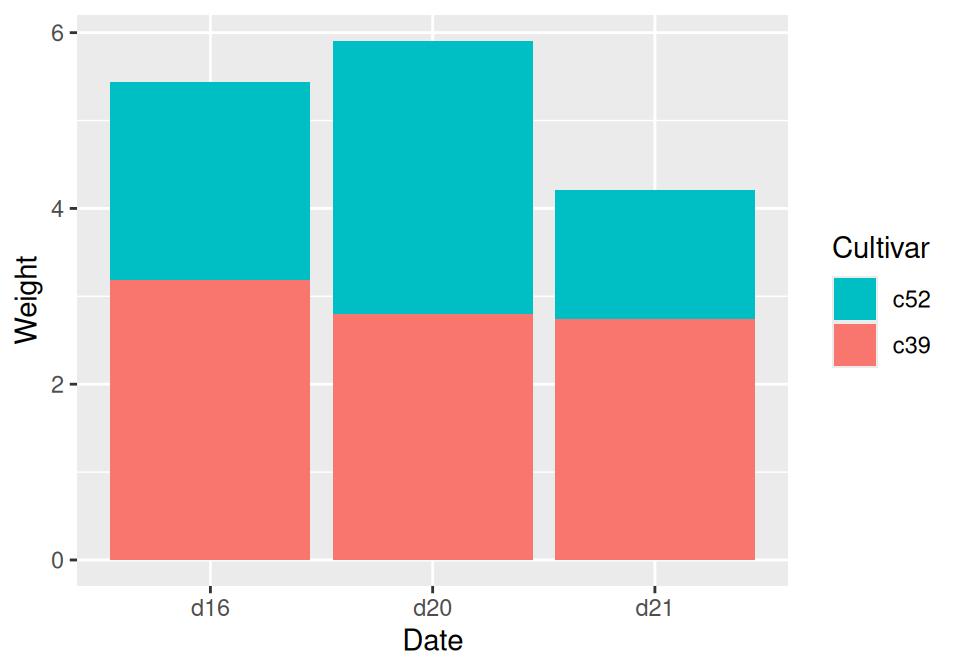 It's also possible to modify the column of the data frame so that the factor levels are in a different order (see Recipe 15.8). Do this with care, since the modified data could change the results of other analyses.
For a more polished graph, we'll use scale_fill_brewer() to get a different color palette, and use colour="black" to get a black outline (Figure 3.19):